Eye Doctor and Eye Care in Somerville, NJ
Insight Eyecare Eye Doctor and Services
Insight Eyecare is a locally owned and operated eye care practice and eyewear boutique that's dedicated to providing you with a foundation of excellent eye health. When you visit us, you'll find a compassionate team of experts who always do right by you and your family.
Our Mission
We're here to help our community see the beauty in all things through incredible eyesight. Our lead eye doctor, Michelle Timko, O.D., founded Insight Eyecare with the goal of providing exceptional services while always putting our patients and their needs first.
Our Services
We're proud to provide a wide range of top-class eye health services, all under one roof! Insight Eyecare is your source for medical eye care, properly functioning vision, and an extensive collection of eyewear, including eyeglasses, frames, and contact lenses. We make it easy to get the eyesight you want!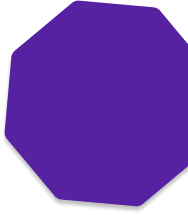 Meet Our Team
Insight Eyecare is led by optometrist Dr. Michelle Timko, who is deeply committed to focusing on the "care" aspect of eye care. Dr. Timko started Insight Eyecare to build meaningful relationships with her patients, and believes in always doing what's right for their vision. She tailors Insight Eyecare's services for you and your family's vision needs, because nothing matters more than keeping her hometown community of Somerville seeing clearly!
Why Choose Insight Eyecare for Your Family?
At Insight Eyecare, you can find everything your family needs for clear, comfortable vision, all in one friendly, family-owned office. Our neighborhood eye doctor and her team go beyond what you typically would expect from your eye health care and will work with you to get you the eyesight you deserve. With our expertise and advanced technology, we'll help you achieve crystal clear vision so you can see the beauty in all things.